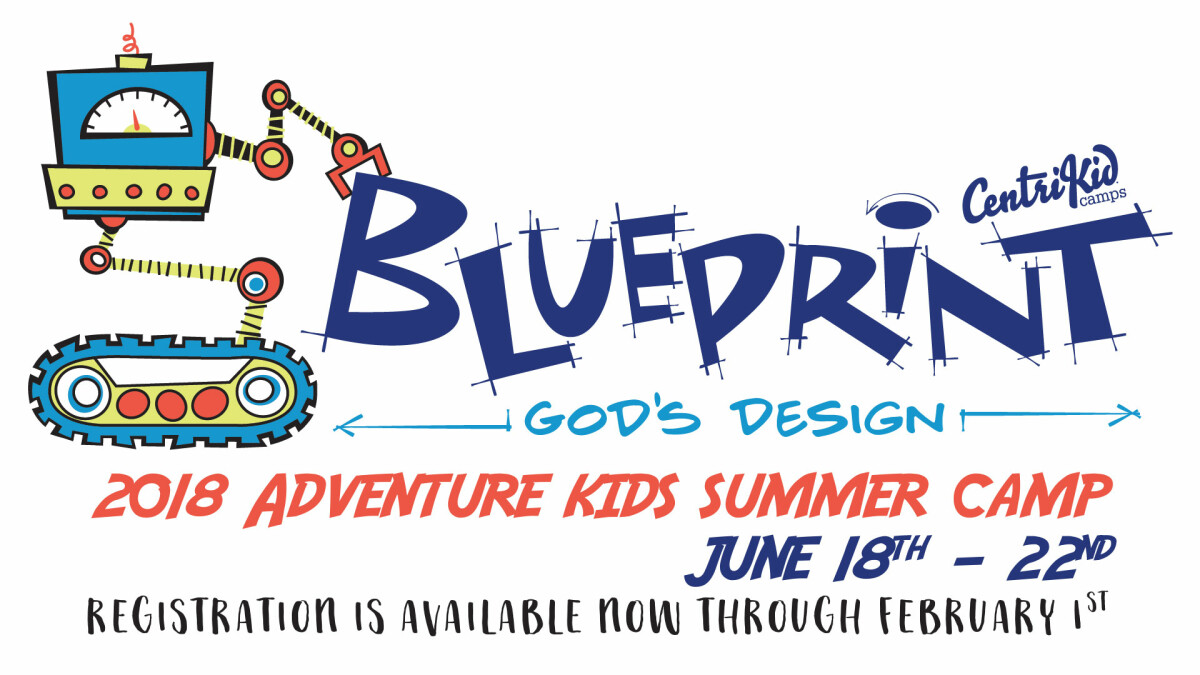 Daily from 12/06/2017 to 02/01/2018
June 18th - June 22nd
Camp is 5 days and 4 nights for 3rd - 5th graders to experience the time of their lives and learn more about the message of Jesus Christ!
The focus at CentriKid Camp is all about making sure no child leaves camp without a life-changing encounter with Christ. CentriKid staff and your church leaders will spend the week helping kids at camp understand that God has a redemption plan for us and desires a relationship with us.
The cost of camp is $200.
Register your camper today with a deposit of $100, and pay the balance due by April 18th.
Have questions? Not sure what to expect, or what to pack?
Click on the link below some great info.
Click here to view the 2018 Adventure Kids Summer Camp brochure in pdf format. Right click and select "download linked file as"to download the brochure.