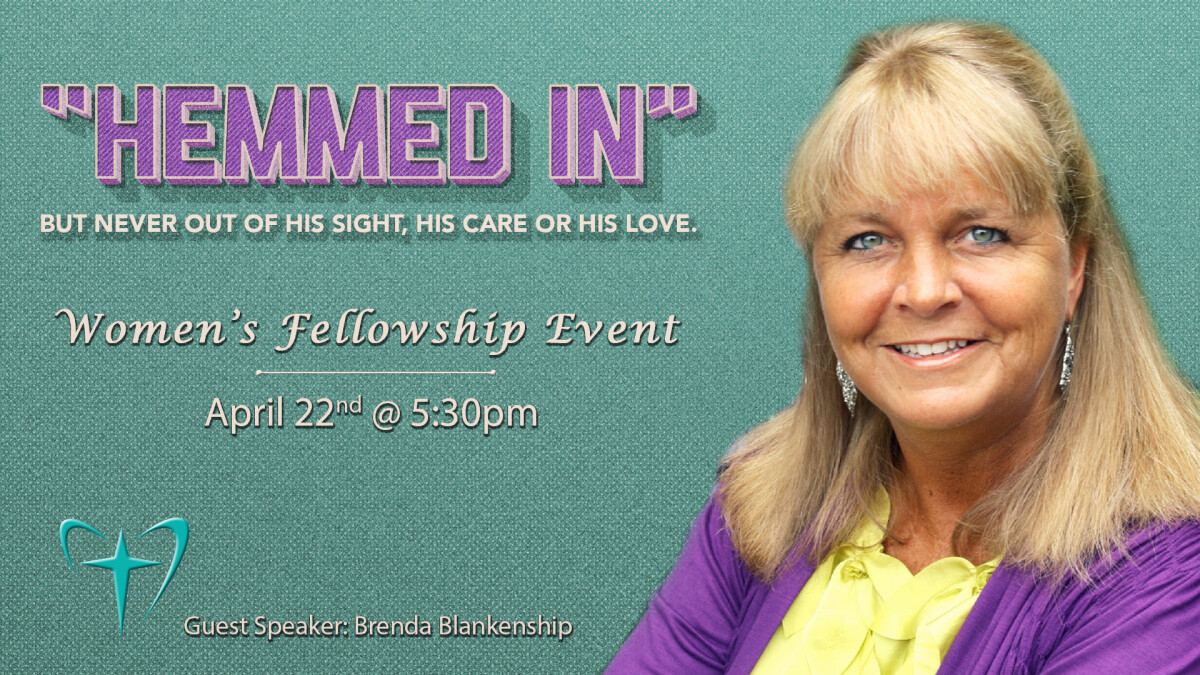 Sunday, April 22, 2018, 5:30 PM - 7:30 PM
"Hemmed In"
But never out of His sight, His care or His love.
All of us feel "hemmed in" at times by circumstances, choices, or resources. Join us for a journey of discovery that will remind us we are never out of God's sight, His care, or His love. You may discover that you have so much to be grateful for!
Guest Speaker: Brenda Blankenship
Dinner will be served.
Aprill 22nd
Hopewell Baptist Church - Legacy Campus
Fellowship Hall
5:30pm - 7:30pm