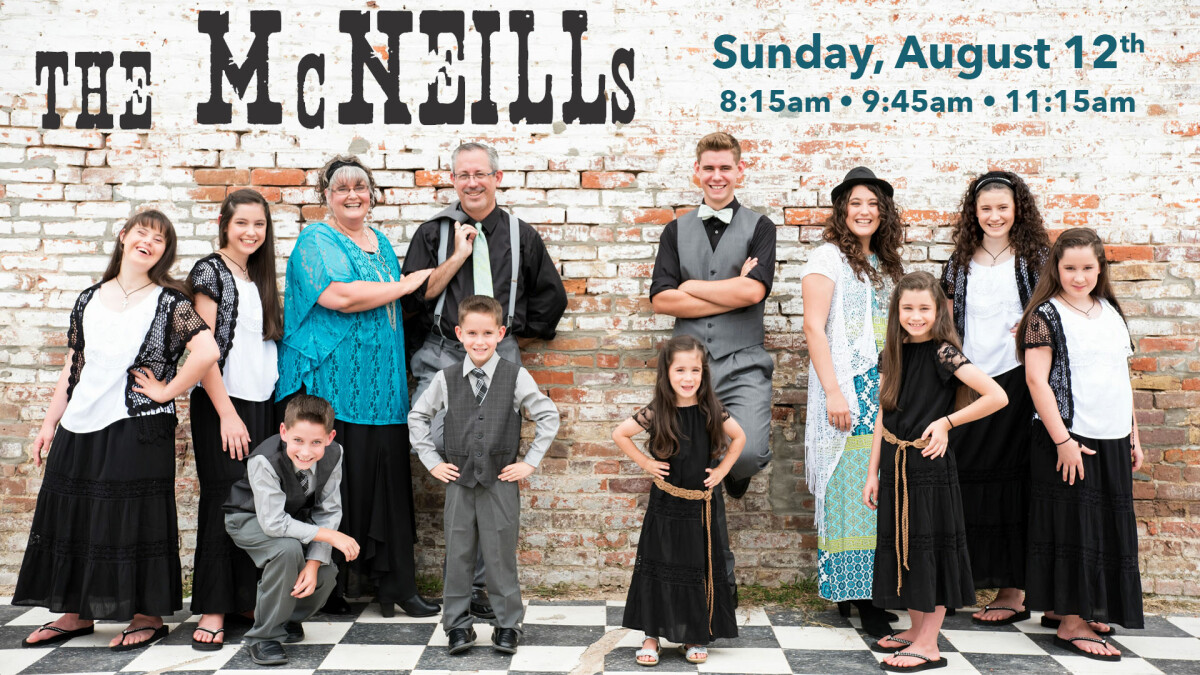 Sunday, August 12, 2018, 8:15 AM - 12:15 PM
Join us on Sunday, August 12th, as The McNeills lead us in worship during all three services. Dr. Lee Pigg will preach each service, following The McNeills.
8:15am • 9:45am • 11:15am
The McNeills bridge the generation gaps with their unique style, variety of music and their lineup. From praise and worship, to bluegrass, to a Capella, to country gospel, to the great hymns of old, The McNeills truly have something that everyone can enjoy.