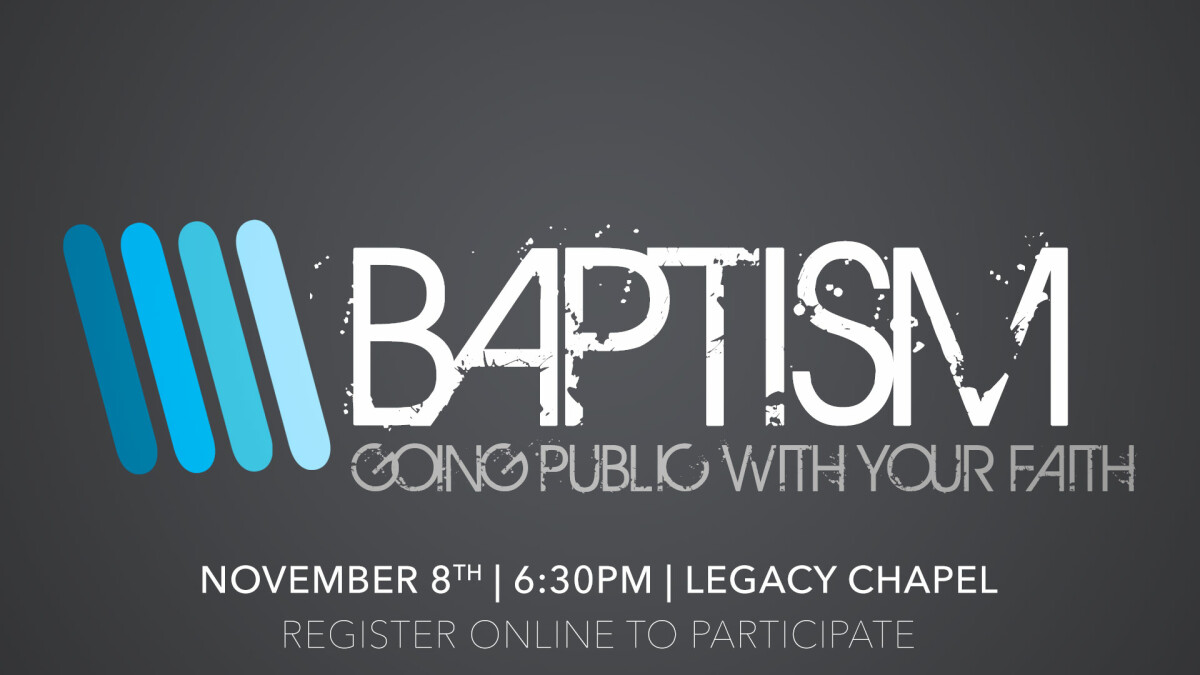 Wednesday, November 08, 2017, 6:30 PM - 7:00 PM
Are you ready to make your faith in Jesus Christ public through Baptism by immersion?
Join us Wednesday, November 8th at 6:30pm, as we celebrate new life through Christ.
Please fill out the form below by November 2nd to let us know you'd like to participate.