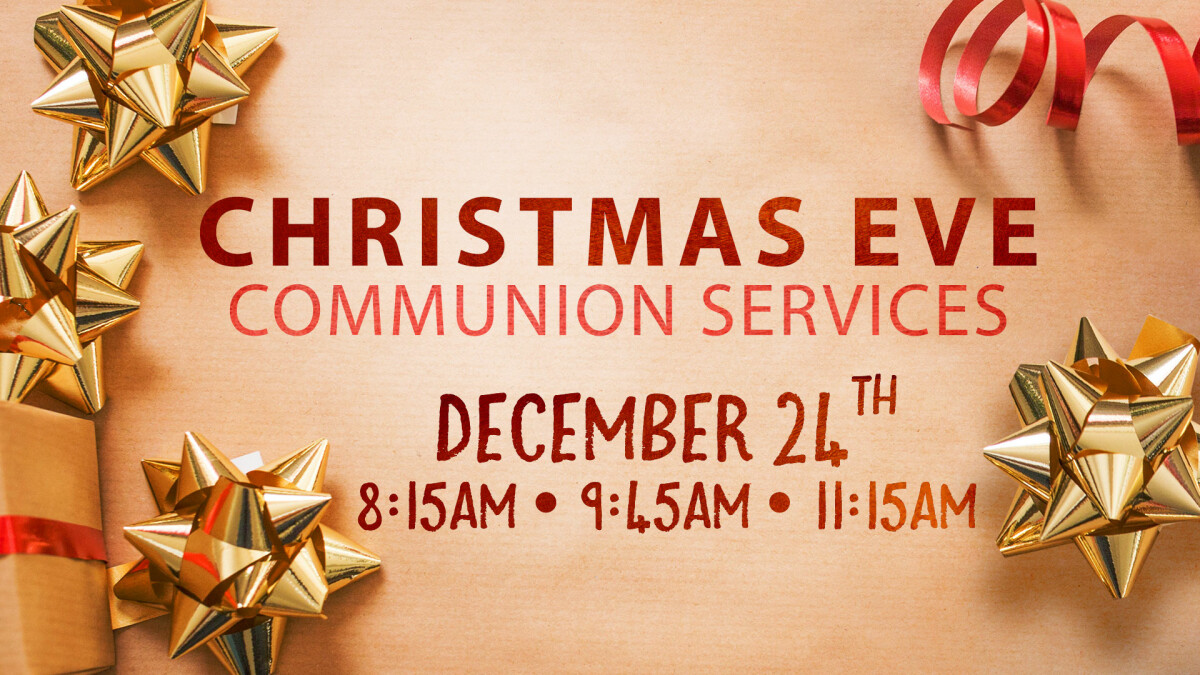 Sunday, December 24, 2017, 8:15 AM - 12:15 PM
On Sunday, December 24th, we will celebrate Christmas Eve by sharing the gift of Communion as a church.
We will meet during all three of our regularly scheduled services:
8:15am • 9:45am • 11:15am
Childcare is available for children from birth through 4 years old in our Adventure Island Preschool during the 9:45am & 11:15am services.
There will be no Discipleship Groups.