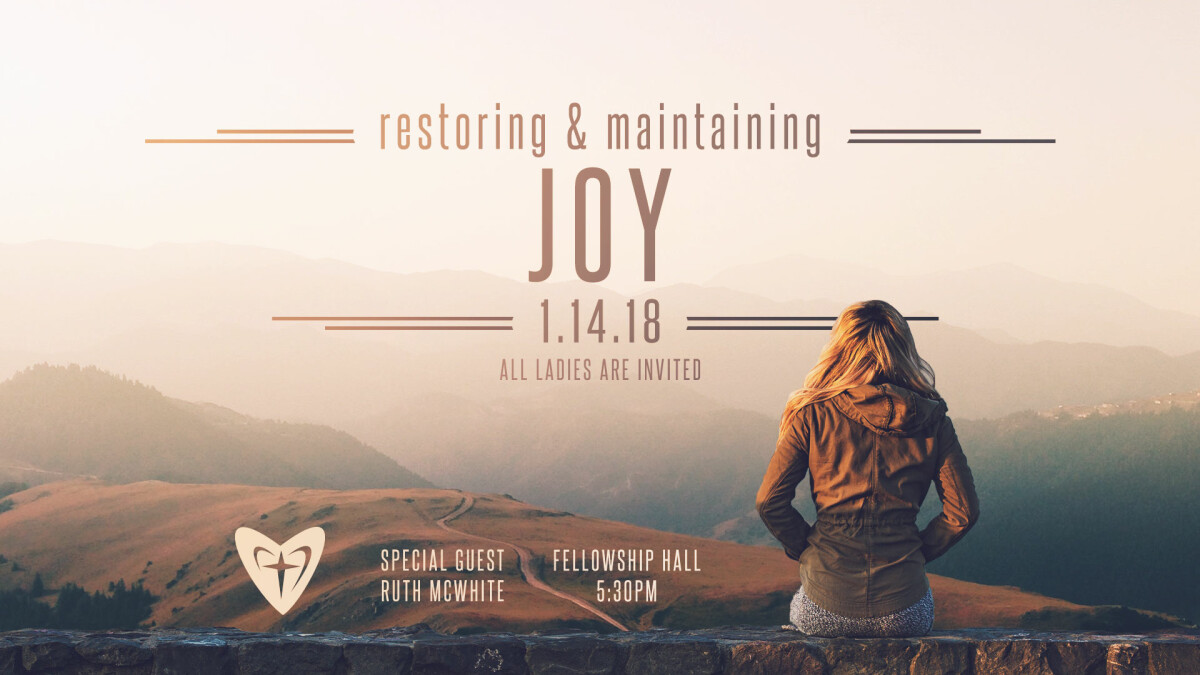 Sunday, January 14, 2018, 5:30 PM - 7:30 PM
Join us as we welcome Ruth McWhite, Director of Women's Ministry at North Greenville University, as she presents:
"Restoring and Maintaining Joy"
We will roll in the new year with a new menu, new worship, new entertainment and a What Not to Wear Segment you don't want to miss!
The event is free and open to all ladies 18+. Be sure to invite your friends.