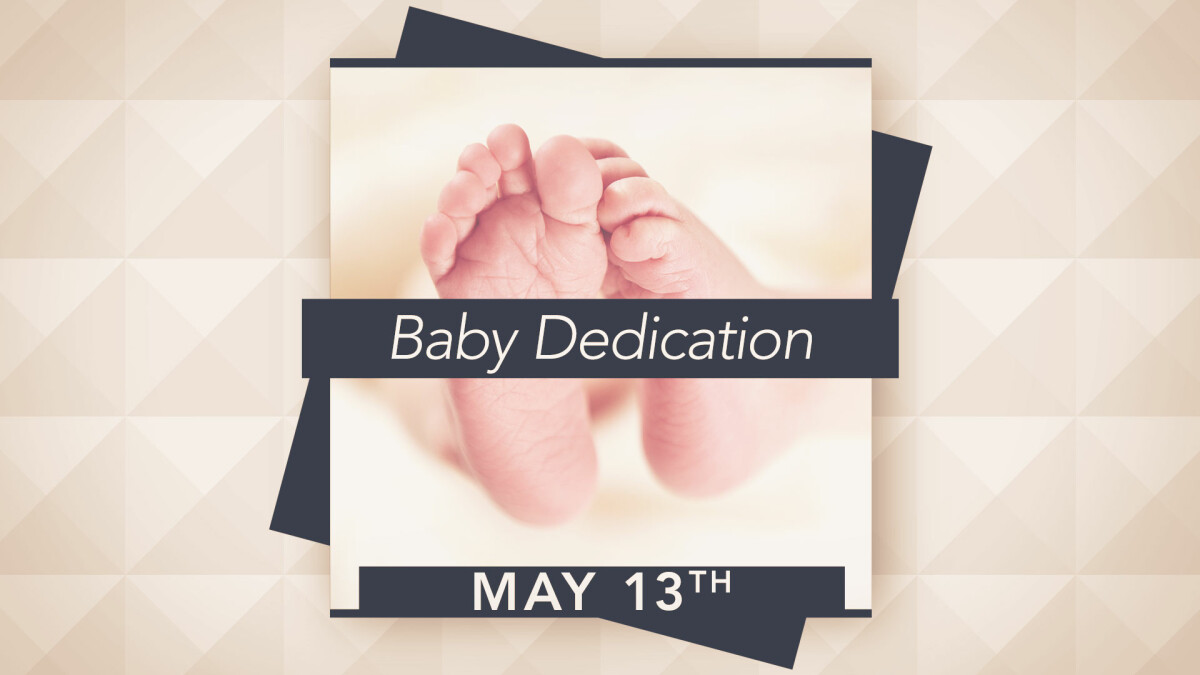 Sunday, May 13, 2018, 8:15 AM - 12:15 PM
Parents, are you ready to dedicate your children to the Lord, and make a commitment to raise them in a Christian home?
Our next baby dedication is on Mother's Day, May 13th.
If you would like to participate, register using the form below.
After you register, we will be in contact with you for pertinent details.
Please register by May 6th.