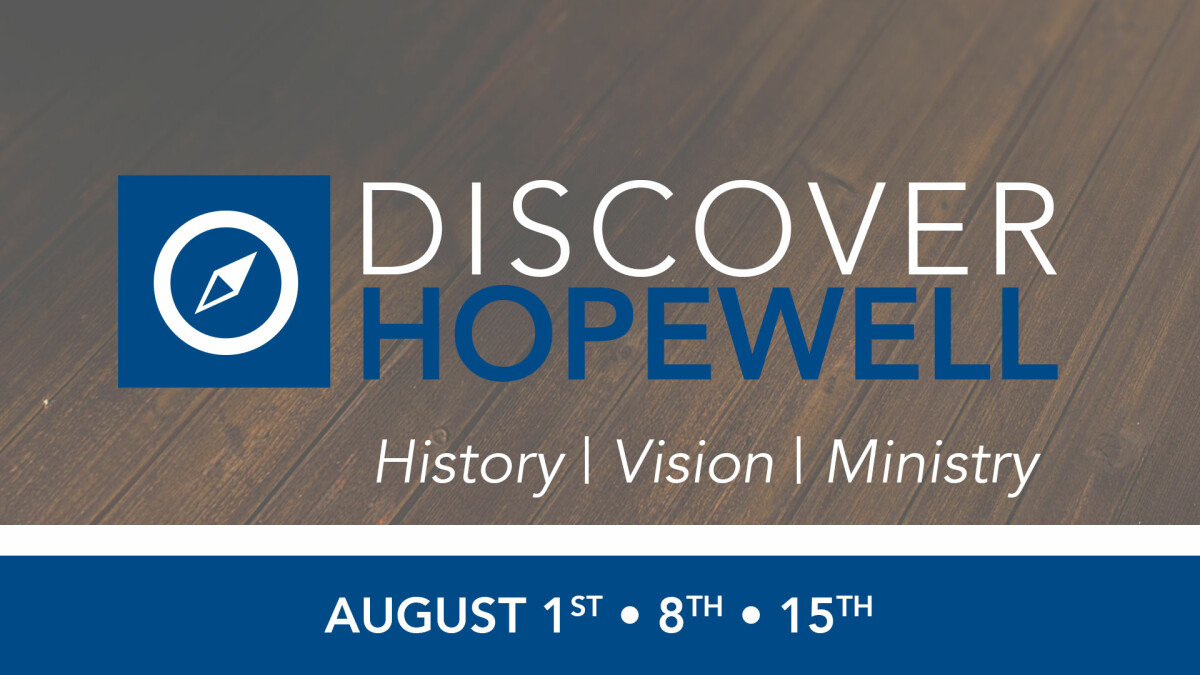 Every Wednesday, from 08/01/2018 to 08/15/2018, 7:00 PM - 8:00 PM
If you haven't been a part of the Discover Hopewell Classes, we invite you to join Pastor Lee and Michelle, on Wednesdays at 7pm in the Fellowship Hall at Legacy Campus, for three weeks beginning August 1st.
During this time you will discover the history, vision, and ministry of this great church.
Remember, you don't have to be a member to come, but you do need to attend to complete your membership.