Using Your Spiritual Gifts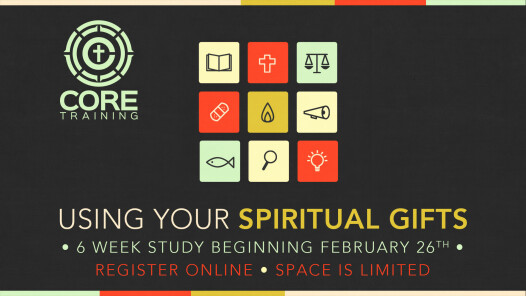 During this 6 week study, you will be encouraged to pin point your Spiritual gift(s) and decide where they are best used in ministry. Being deeply rooted in Scripture, Dr. Charles Stanley explains the purpose of our gifts, the characteristics of each gift and cautions as you serve. The book is an easy to read and understand exploration of your Spiritual gifts.
Cost - $10 (includes book "Ministering Through Spiritual Gifts" – Charles Stanley)
Mondays, Starting February 26th @ 7pm
(no class April 2nd)
Victory Campus - Room 711
Registration is open January 7th - 31st.
Space is limited.